In order to enable you to try aikido we offer a free trial lesson. Such a trial lesson offers an experience that is likely to vary with your personal background. Some may already have practiced aikido or another kind of martial arts, while for others this will be a completely new experience. Practical information for everyone who feels like following a trial lesson at Sanshinkai Aikido Utrecht is given below in function of making this a pleasant and safe introduction.
How should my physical condition be?
There is no need to be in top condition. During a training you can choose your own tempo and intensity-level and you are free to "take a breath" when needed. Among others aikido has a physical and a mental element. In order to participate, a normal level of physical fitness is all that is needed. In case you might have any doubts, because of an injury, impairment or restriction you are advised to consult your general practitioner or family doctor, and – for less drastic matters – talk to us.
Where are we located?
The lessons take place in the white school building at Tamboersdijk 9 in Utrecht. The entrance, seen from the street, is at the right hand side of the building. The gate to the parking area is opened 15 minutes before the lesson starts. Here you can park your car or store your bicycle for free. Note that parking your car in the neighborhood is paid.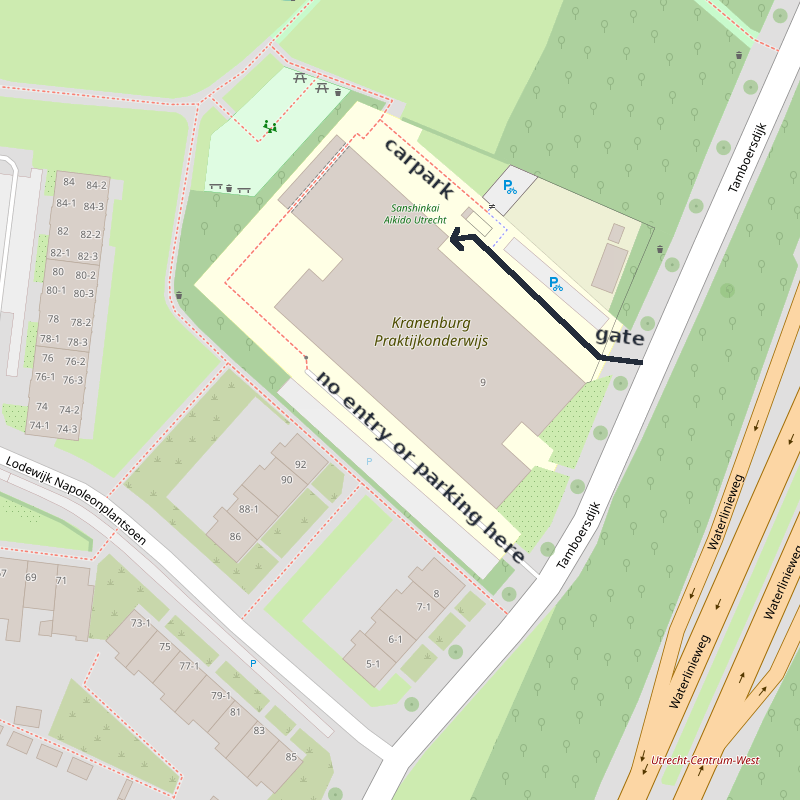 In case the gate has not been opened when you arrive, please wait in the short drive in front of the gate. Once inside, park your car at the back of the parking area, and not directly in front of the building. The location is easily accessible using public transport, the nearest bus stops are Rubenslaan and Stadion Galgenwaard.
Upon entering the building, mount the stairs to the first floor. Once upstairs you will find the ladies changing room on your left and the gentleman's changing room on the right. You can safely leave valuable possessions in the changing rooms, as they are locked during the training. Please note that during the training the entrance door downstairs may be locked, and as we have our phones switched of, there is no doorbell and we cannot see from the training hall if there is somebody at the door. Hence, it is imperative to be on time.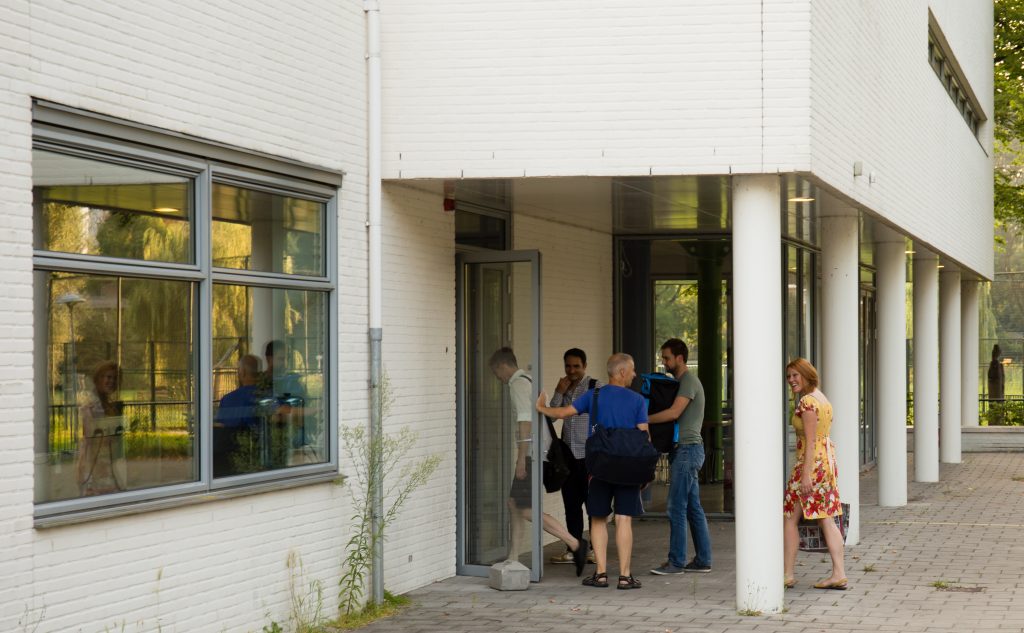 What do I bring to the training?
You need to take a pair of slippers and a towel with you. Use your slippers to prevent walking bare-footed in the changing rooms, toilet, showers or hall. During training it can occur that you are lying down with your head touching the mat. Therefore, for reasons of hygiene, you have to wash your feet in the changing room. After the training it is up to you to take a shower. In case you already possess a judo or aikido outfit bring it with you. Otherwise a long-sleeved shirt and training pants will also do fine, but mind that these garments should not have buttons, zippers or the like.
How does a trial lesson proceed?
During the training the necessary explanation is provided by the teacher or an advanced student who can give you extra help. We usually work with beginners and advanced students mixed, and sometimes work in groups differentiated to level. A trial lesson can be followed by everyone, also when there is no previous experience with aikido. It will tend to be a regular training, because there are usually others who have just started practicing aikido. In this way a realistic impression from our training sessions is obtained.
Which language is used during the training?
The lingua franca in our group is Dutch and we give our trainings usually in Dutch. We have a number of members who speak a little or no Dutch. Essential parts of the instructions we give in English or after the general explanation, we give a personal translation or instruction. Many of our members speak multiple languages. Aikido is also a clear body language which often speaks for itself. Our international seminars with foreign teachers are always given in English. The Japanse terms in aikido are used all over the world, which makes it easier to cross language barriers.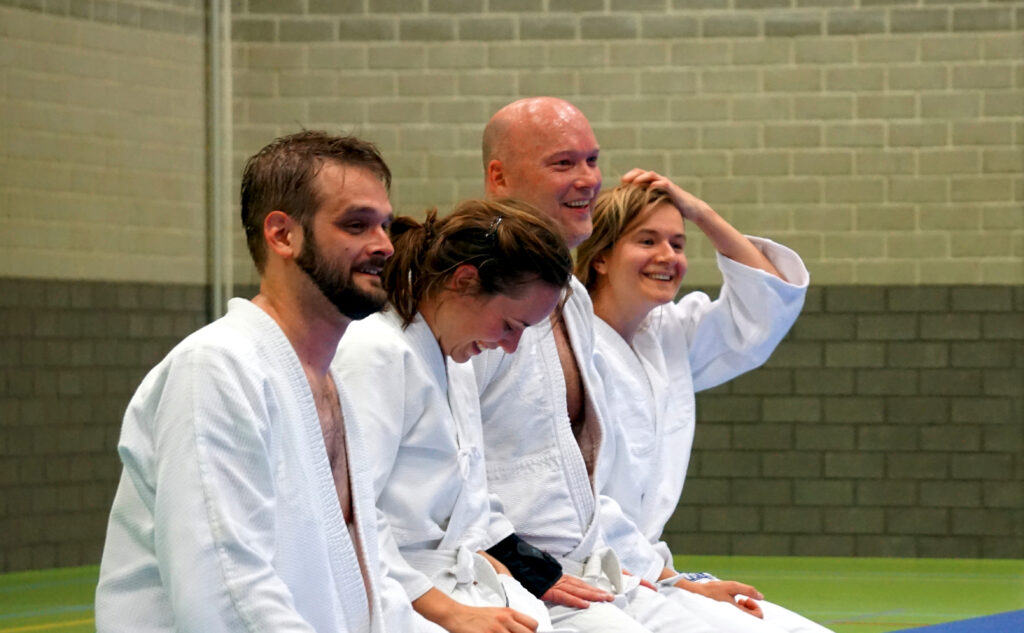 How should I register for a trial lesson?
In order to participate in a trial lesson you are required to make an appointment preferably for the Monday, Wednesday and Thursday evening training. If it occurs that, after having made an appointment, you cannot make it to the training, send us a message and make a new appointment.
Enthusiastic after a trial lesson?
A trial lesson cannot do more than offer a first impression. In case you would like to participate in more trainings and meet more of our members, we recommend that you make use of our offer of a trial month. Our members vary in age from 20 to 70 years and operate at different levels. The trial month can start at any point and time and it allows you to discover which trainings fit your personal needs best.