To get acquainted with aikido without obligation, we offer two free trial lessons. A trial lesson is a different experience for everyone. Some already have experience with aikido or another martial art, while others find everything completely new. Below is practical information for anyone who wants to take trial lessons at Sanshinkai Aikido Utrecht, to make it as pleasant and safe as possible.
How important is my fitness?
You certainly don't have to be in top condition. During a training you can indicate your pace and intensity yourself or take a breather. Aikido has both a physical and a mental element. You don't have to be more than just normal healthy for this. If you have any doubts because of an injury, disability or something else, check in advance whether aikido is right for you. You can contact your doctor or contact us for less drastic questions.
Where do I find you?
We are located in the white school building at Tamboersdijk 9 in Utrecht. The entrance is, seen from the street side, on the right side of the building. The gate of the parking lot will be opened fifteen minutes before the start. Here you can park your car for free or store your bicycle. Please note that parking in the area is sometimes paid.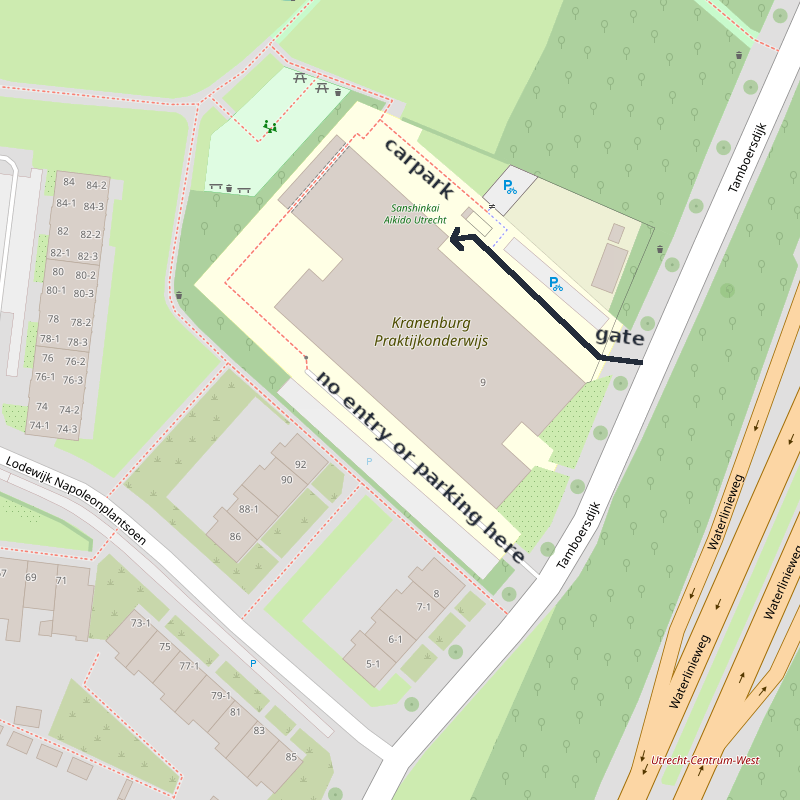 If the gate is not open yet, wait with your car in the driveway. Then park at the very back and not right in front of the building. Furthermore, the location is easily accessible by public transport from the Rubenslaan and Stadion Galgenwaard bus stops.
Upon entering you immediately go up the stairs. At the top of the stairs is the women' dressing room on the left and the men's dressing room on the right. You can leave valuables in the dressing room, as they will be locked during training. During the training we also close the outside door and turn off our phones. Because there is no doorbell and we cannot see if someone is at the door, please be present about fifteen minutes before the start. Then we also have the time to welcome you.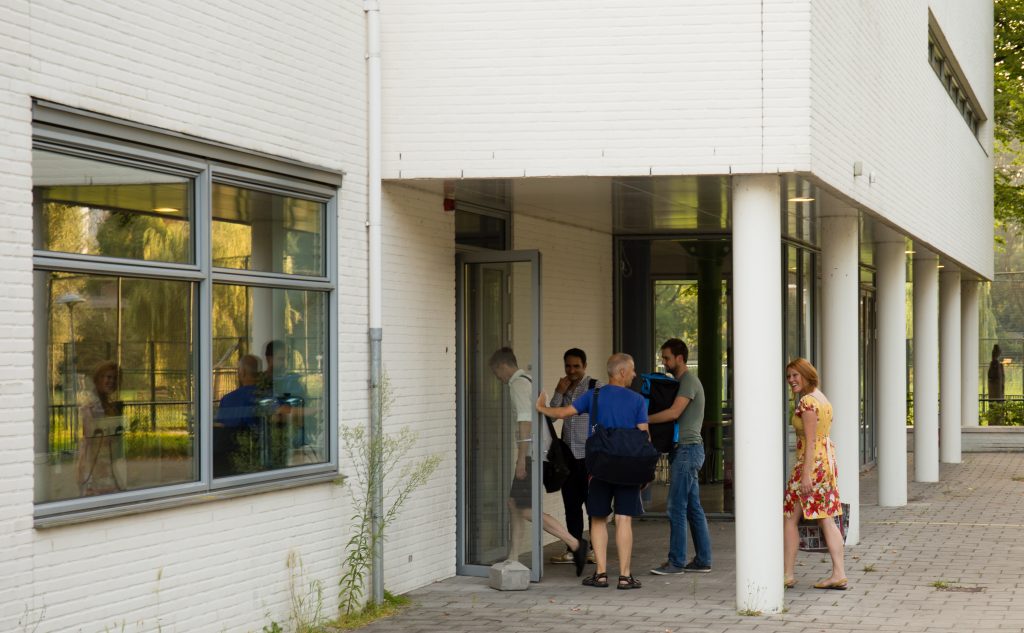 What do I bring to the training?
Bring a pair of slippers (flip flops) and a towel. The slippers are intended to prevent you from walking barefoot in the dressing room, toilet, shower or training room. You are only allowed to go barefoot on the training mat. During training it may happen that you lie with your head on the mat. From a hygienic point of view, everyone washes their feet in the locker room before training. If you already have an aikido or judo clothes, bring it with you. Otherwise, a long-sleeved shirt and long-legged track pants are also fine. Make sure they don't have zippers, snaps, or anything like that.
How does a trial lesson work?
During the training you will receive the necessary explanation and support from the teacher or an advanced student. We usually train with beginners and advanced students together and sometimes make groups based on level. A trial lesson is suitable for anyone without aikido experience. It will be a normal training as much as possible. This way you get a realistic impression of our trainings.
In which language are the trainings given?
The lingua franca in our group is Dutch and we generally give our trainings in Dutch. We sometimes have some members who speak little or no Dutch. In that case we give important instructions in English or we translate the instructions personally after a general explanation. Many of our members speak several languages. Aikido is also a clear body language, which means that much of the explanation is also visual. Our international seminars with foreign teachers are often taught in English. The Japanese terms in aikido are used all over the world and that also makes it easier to overcome language barriers. Trainings for children and adolescents will only be given in Dutch.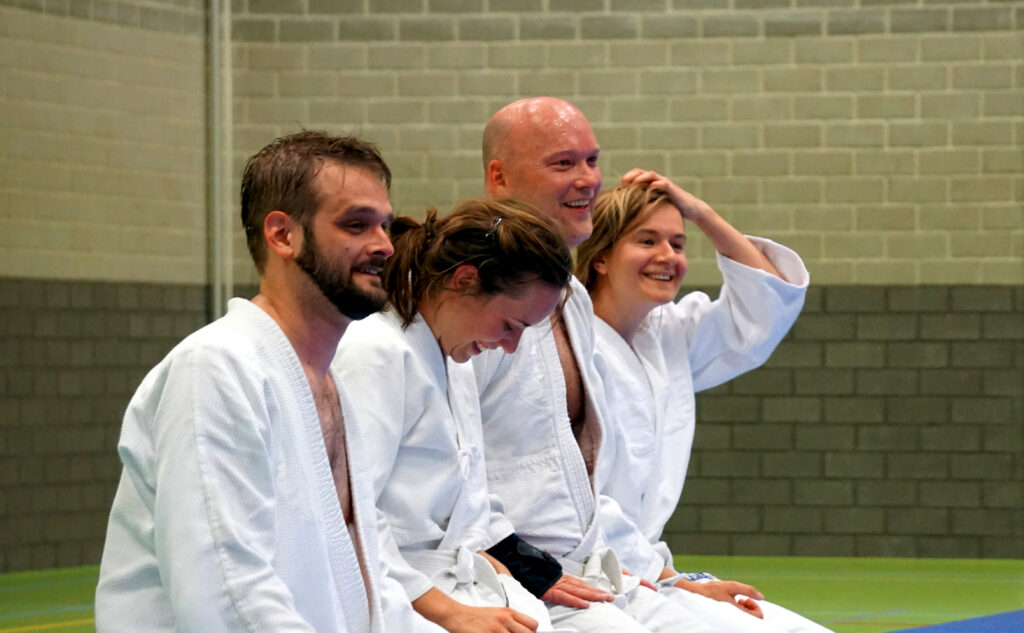 How can I register for trial lessons?
An appointment must be made to follow a trial lesson. Monday evening and Thursday evening training are most suitable for this, but Saturday morning is also possible. Wednesday evening is for advanced students from about the level of second kyu. Furthermore, it depends on our schedule, sometimes we have a special training that is not suitable for a trial lesson. If you can't make it to an agreed trial lesson, send us a message and we'll make a new appointment.
Enthusiastic after a trial lesson?
A trial lesson only gives a limited picture of our group, which is why we also offer two free trial lessons. If you want to get a more complete picture and get to know our other training courses and members, we would like to offer you a trial month. Our members vary in age from 20 to 70 years and have different levels, so that there is a suitable training for everyone. A trial month can start at any time, you do not yet have to buy aikido clothes and you can discover which trainings in the week suit you best.