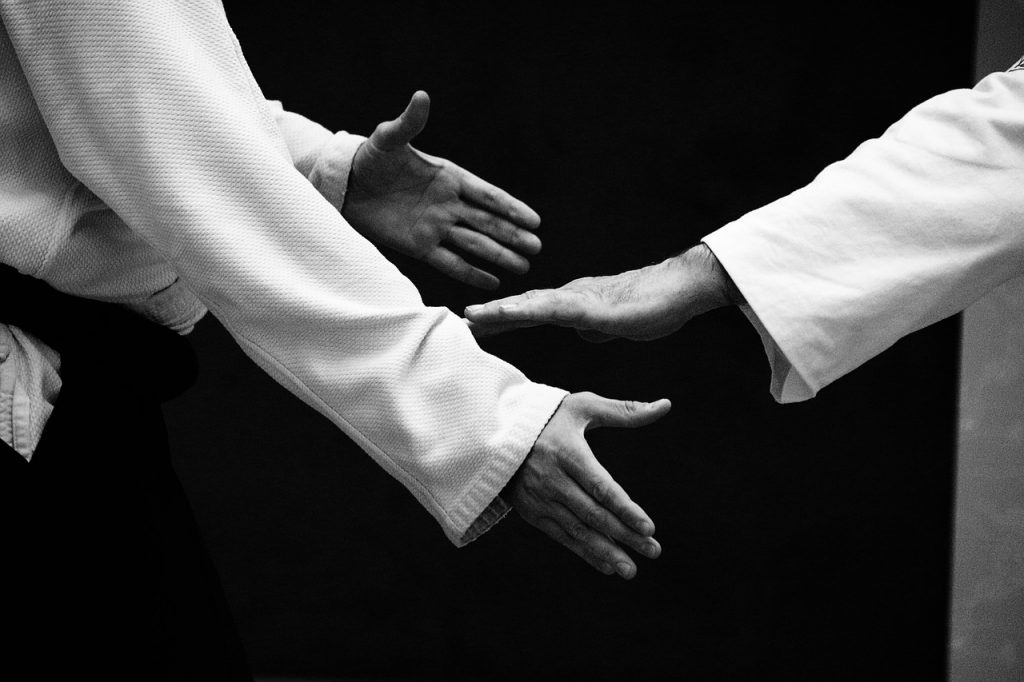 Let op: zie onze recentere berichtgeving over het Corona-virus!
Tijdens aikidotrainingen is er veel lichaamscontact. Samen zorgen we ervoor dat de kans op besmetting met het Corona-virus zo klein mogelijk blijft. Volg daarvoor de algemene richtlijnen zoals deze via het RIVM en de GGD's worden verspreid.
Daarnaast adviseren we voor onze aikidotrainingen het volgende:
Zorg voor extra hygiëne voor én na de training. Was uitgebreid je handen met zeep (ongeveer 30 seconden), voor én na de training en droog ze af met tissues. (Zeep vernietigt het vetlaagje rondom de kern van een virus, daarmee help je dus het virus heel doeltreffend 'om zeep'.
Moet je hoesten of niezen tijdens de training? Als je dat voelt aankomen: loop dan even van de mat en gebruik tissues (eventueel klaarleggen van te voren). Als je er door overvallen wordt dan hoest of nies je aan de binnenkant van je elleboog.
Verkouden, koorts, grieperig? Sla dan de training over. Ook bij twijfel kun je beter thuis blijven.
Op zoek naar actuele informatie over het Corona-virus? Kijk dan op https://www.rivm.nl/nieuws/actuele-informatie-over-coronavirus
Tot ziens op de mat!