| | |
| --- | --- |
| name | Tereza |
| year of birth | 1993 |
| gruw up in | Ostrava, Czech Republic |
| aikido since | 2009 |
| rank | 3rd kyu |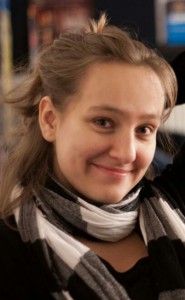 What do you find beautiful or inspiring about aikido?
The beautiful thing about aikido are the people. The most inspiring thing for aikido itself is the philosophical aspect; there is no competition and the only opponent aikidoka can have is himself or herself.
What is your favourite technique and why?
I like techniques starting with katadori men uchi and ushiro ryote tori. When techniques are complicated or have many small steps inside, I like them the most. My concentration increases a lot and I find it more fun to do.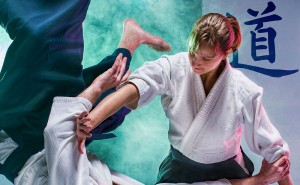 How do you apply aikido in your daily life?
I use breathing exercises to calm down while being stressed. After five years of aikido, I can see how it has helped me in many ways, it also changed my personality a bit.
What do you do in daily life?
When I am not at the university studying, doing all sorts of sport activities. I like to watch series and movies and to read books.
What makes you laugh?
Almost everything, except stupidity.
What is your favourite quote?
I do not have any, to be honest.
What else should we know about you?
I grew up in the Czech Republic, in an industrial city called Ostrava. This place is said to be not that nice, but I find it the opposite. It depends on where people wonder around there. I started aikido when I was sixteen, that makes it five years ago. It was quite a coincidence. I saw poster in a tram, made note on my telephone with an alarm for the date of the introduction lesson. Later I forgot about it until the alarm went off. Then I went and after only seeing it I though: "That's wierd, I wanna try it!"